By Bonnie and Bill Neely
Henry Chapman Mercer was an exceptionally accomplished and fascinating man who was born in 1856 and lived until 1930. He was called to the Pennsylvania bar but never practiced law. His passion was travel and he became an archaeologist who continued to dig in many countries.
He never married, but in his hometown of Doylestown, Pennsylvania, he built Fonthill Castle, a 44-room home for himself on 70 acres. Next to the castle is a vast gothic and medieval cement structure, its Moravian Pottery and Tile Works factory. Here he and his craftsmen produced stunning handmade clay tiles with designs referencing famous works of art and literature, Greek and Roman mythology, and more.
He was a collector, so he also built the Mercer Museum to house his collection of 60,000 tools used in daily life before the onset of the industrial age so future archaeologists wouldn't have to work digging up relics. from previous centuries in America and trying to figure out what the tools were for.
Since Mercer's death, the house and museum have been owned by the city, and it's now open for hour-long guided tours. Our guide, Lisa Crawford, gave us an informative tour of this large, unusual castle, which itself is a work of art.
We drove on the property between huge buttonhole trees that lined the driveway, which is significant since Mercer loved and nurtured trees and naturalized wildflowers. The first place on the tour was the garage, although it had no cars or cars. The building is now a meeting place for groups of naturalists.
Mercer inherited his fortune from his aunt, Elizabeth Chapman Lawrence, at the age of 51, and he spent four years building this house, which is a real castle. We entered through a darkened room just before the lighter, larger room, in which Mercer intended to intensify the visual impression of carved cement decorations that mimic handmade tiles in other rooms and recall his trips to Yucatan in Mexico, where he loved natural tunnels. Crawford explained the many collections and the history and intent of each room, all decorated with beautiful tiles from his factory.
He had 6,000 books and said he studied them all to create his buildings and clay tiles. The tiles have ceramic relief decoration which depicts history, mythology, legends and scenes from many places. He was influenced by stove slabs in Bethlehem, Pennsylvania at the Moravian Seminary and created the molds for his tiles after learning the techniques.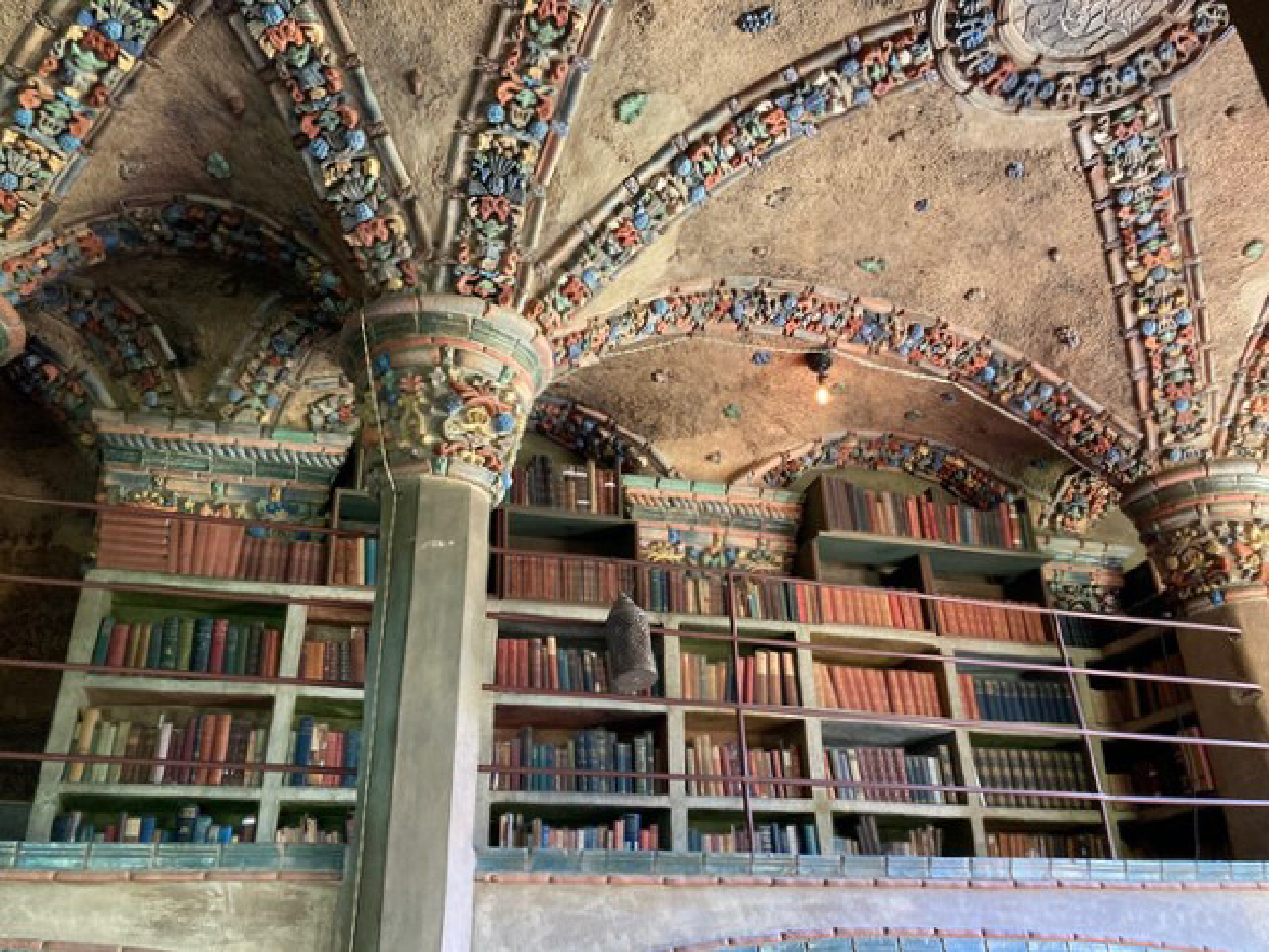 Mercer spoke English, Greek, Latin, Italian and French and drew from each of these cultures. Before the castle was built, he built clay models of each of the rooms, then put them together like a 3D puzzle.
It took 10 to 12 men working for $1.75 a day for four years to build the castle. Lucy, a beloved horse who was an essential member of the workforce, received the same salary. The second Lucy is commemorated in a weather vane atop one wing of the castle. Mercer moved into his house in 1912.
There are 200 windows, 66 keyed doors, 32 staircases, 18 foyers and 10 bathrooms. The house is all cement with a fireproof roof. It integrates the poetry of the past with the inventiveness of the era in which it was built.
His housekeeper, Mrs. Swain, lived in the castle during Mercer's lifetime, and on her death he bequeathed the castle to her and her husband, who had worked in the tile factory. When they died, the castle became a landmark belonging to Doylestown.
When you go
For more information: www.mercermuseum.org