A perfect gourmet holiday, to come
The recipe for the perfect gourmet vacation is simple: combine equal parts adventure, conversation and beloved regional specialties – and a pinch of surprise and fun.
If you love to eat and travel, this is an irresistible combination. That's why making finding delicious treats a priority on your next getaway might be the best travel decision you've ever made. Here's how you can spice up your next trip's itinerary, according to four food and travel bloggers.
Make a must-see list
When planning a trip, food and travel blogger JB Macatulad always starts by asking, "What are the national dishes?" … If we go to certain cities, like Yogyakarta or Bandung [in Indonesia], are there any regional specialties that we can only find there that we should try? After making a list, he starts looking for highly rated restaurants in the area that serve these specialties.
Macatulad and his wife, Renee, who live in Quezon City, Philippines, also maintain a epic list of must-try dishes from any country around the world on the travel and gastronomy blog they co-founded, Will Fly for Food. On their tasty list of things to do: pastizzi in Malta, dumplings in China and bratwurst in Germany.
Ask locals for recommendations
"It was the best thing we ate in our two weeks, and it wasn't even planned."
JB Macatulad, co-founder of the cooking and travel blog Will Fly for Food
Often the best dietary recommendations come from the locals. While on a trip to Vietnam, Macatulad and his wife struck up a conversation with their tour guide, who lived in the area.
"He was so excited that we were so excited about Vietnamese food that after the tour he took us to his favorite Vietnamese restaurant and showed us a dish we didn't even know about," Macatulad said, who previously lived in San Francisco. It was a delicious noodle dish called banh canh. "It was the best thing we ate in our two weeks, and it wasn't even planned."
Embrace the kitchen
When you're unfamiliar with a country's local cuisine, it's tempting to stick with what you know. No.
"Be open to local cuisine," says Macatulad. "I've been on tours where a lot of people were a bit afraid of foreign food, which is a bit of a shame, because [they're] really missing a lot. "
Go on a gastronomic tour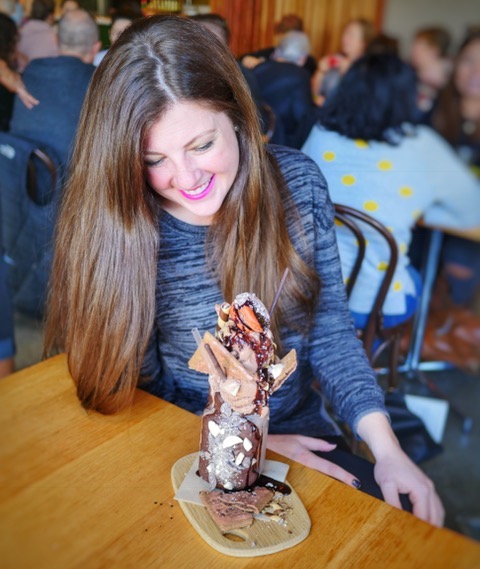 To get a feel for the local food scene, it's helpful to take a food tour on the first day of your trip, says Brittany Kulick, founder of travel and cooking blog The Sweet Wanderlust. Typically, food tours take you to at least five restaurants and bars where you can sample new foods and drinks, says Kulick, a full-time traveler based in Melbourne, Australia.
While munching on these samples, you may be able to learn about the history of the local cuisine. On a food tour in Rome, for example, Kulick recalls dining in a 2,000-year-old wine cellar.
"We ate pork shoulder prepared with apples and honey, prepared according to the recipe of Julius Caesar's chef, Gaius Matius, "she says. " What the hell ? This is probably my best dining experience yet. We are in Rome, eating something that Julius Caesar would have eaten thousands of years ago.
Taste a local specialty
"Melbourne is where I fell in love with freakshakes," says Kulick, who previously lived in Dallas. Freakshakes, which are milkshakes bursting with elaborate toppings, were invented in Canberra, Australia. But Melbourne then took the trend and followed it, notes Kulick.
"They put donuts, floss, waffles, lollipops and all kinds of ridiculous stuff on milkshakes. And they are so beautiful and shiny, "she says.
If your destination has a similar specialty, be sure to try it at least once.
Take a cooking class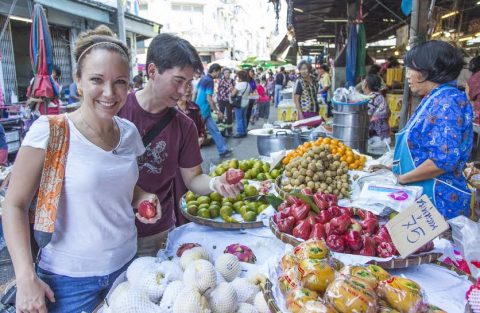 "When I travel to places that are really known for the food… I try to take a cooking class when I'm going to learn a dish when I'm at it, "explains Rachelle Lucas, founder of the travel and gastronomy blog The Travel Bite. She notes that the price for cooking classes can range from around $ 30 to $ 100.
During a cooking class in Barcelona, ​​"We learned how to make paella. We made small aperitifs. It was probably half a day, "says Lucas, who lives in Orlando, Florida. "We just walked from where the cooking class was held to the local market and chose things that we would be cooking." The best part: At the end of a cooking class, you can eat whatever you make.
Visit the local farmers market
Farmers' markets are usually outdoor places where you can buy fresh food from local farmers, bakers, and chefs. When you visit them on a trip, "there are always surprises, depending on what fruits and vegetables are grown locally," Lucas says.
You might discover a type of berry you've never tasted before, or a leafy green you might not have found in your hometown grocery store. Just be sure to bring cash, as you may not be able to use plastic.
Try the same dish in different restaurants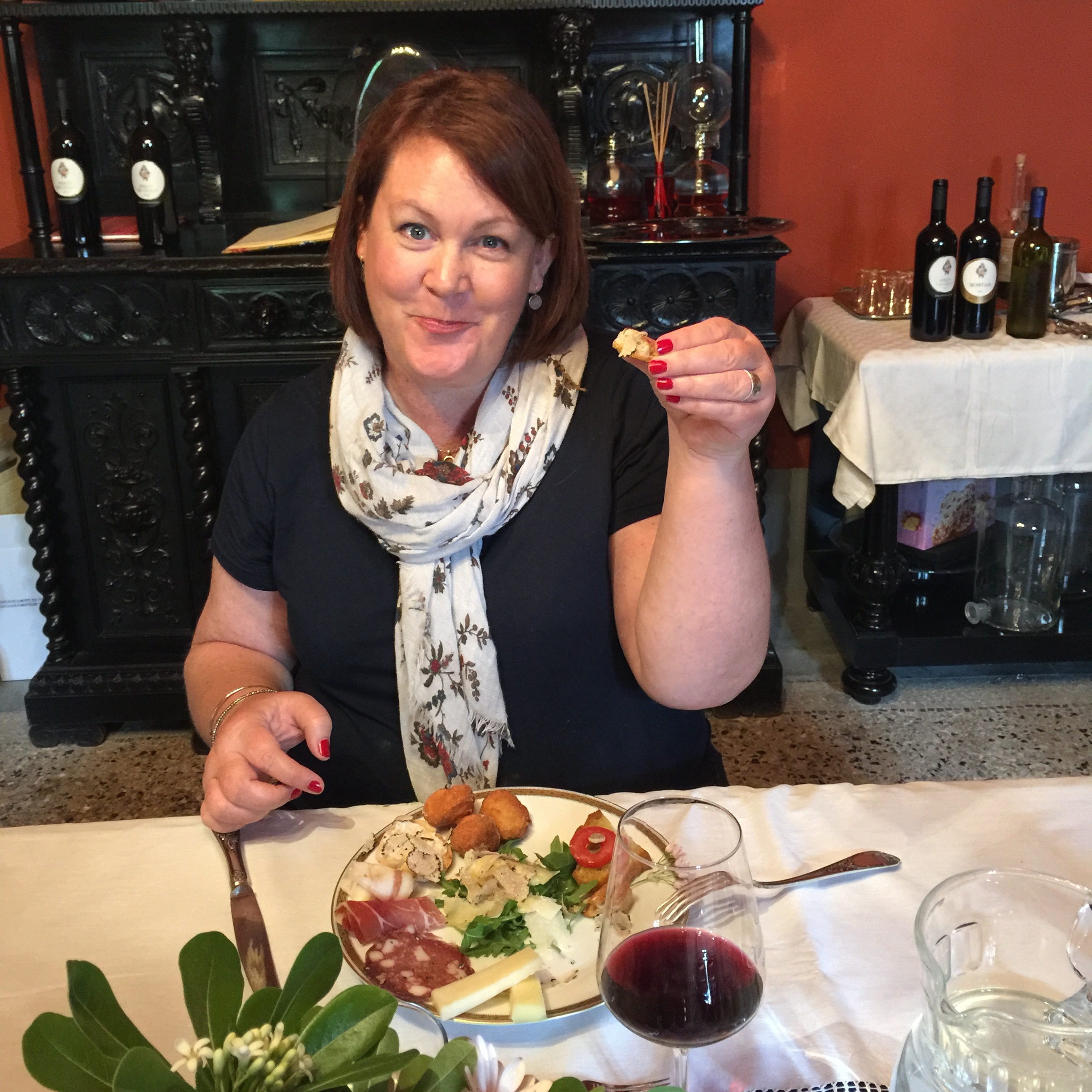 When food and travel blogger Heather Carlson travels with her family, they have a tradition of trying the same dish at multiple restaurants. It all started after they once ordered roasted potatoes, a common Italian side dish, at a restaurant in Orvieto, a small town in Umbria, Italy. Potatoes – which the family later nicknamed "magic potatoes" – were unforgettable.
"They were really tender on the inside, but they had that kind of crisp – almost like they'd been beaten, but they weren't beaten at all," says Carlson, of Boise, Idaho, founder of the blog. Italian cuisine and travel A Merry The banquet. Previously, she and her family lived in Milan, Italy, as expatriates. "They must have been rolled into something. They had that crisp, salty exterior.
Afterwards, the family started ordering a side dish of roasted potatoes at every Italian restaurant they visited, comparing them to this delicious recipe. They laugh about it now, she said, noting that they are from Idaho, a state famous for potatoes. So far, those magic potatoes they tried in Orvieto are still # 1, she says.
Go to a food festival
Food festivals or outdoor events where you can sample dishes from several vendors can be a great way to sample local, seasonal produce. In Italy, for example, you can find truffle festivals or onion festivals at certain times of the year, explains Carlson.
Food festivals usually take place around the same time each year, she notes, so they're easy to plan. In addition to writing about food and travel, Carlson also hosts food tours in Italy each fall, where she takes travelers to an olive harvest festival in Umbria.
Shop for food-focused souvenirs
"Some of my favorite keepsakes to take home are cookbooks or ingredients from places I visit."
Heather carlson, founder of the food and travel blog A Merry Feast
Instead of picking up random tchotchkes from souvenir shops, opt for gourmet items.
"Some of my favorite keepsakes to take home are cookbooks or ingredients from places I visit," says Carlson. "A lot of times you can find a bilingual cookbook from the area you're going to, so you can try some of these things when you get home. You could treat your friends and family to dinner, she says, and cook recipes based on the foods you've tried while traveling.
If you shop abroad with a credit card, just make sure you use one that does not charge transaction fees abroad, so you don't pay 3% more. And when you return to the United States, remember to declare the food items to customs to avoid costly penalties.
An earlier version of this story gave Brittany Kulick an incorrect previous city of residence. This article has been corrected.