Trench fever that plagued Tolkien, CS Lewis could be prevented: scientists
The discovery of a special antibody could help prevent dangerous bacterial infections such as trench fever, whose victims included famous authors like JRR Tolkien and CS Lewis.
Trench fever, or five-day fever, is transmitted by body lice.
An estimated 20-30% of British troops in World War I reported being sick with trench fever, including not only the Lord of the Rings the author Tolkien and The Chronicles of Narnia the writer Lewis, but also AA Milne, the creator of Winnie the Pooh.
Symptoms include high fever, severe headache and leg pain.
Today, trench fever persists among injection drug users and the homeless. Outbreaks of trench fever have been documented in the United States, France, and Burundi.
Today, a team of molecular and biomedical research experts from the University of Basel in Switzerland have detected neutralizing antibodies that stop or even prevent bacterial infections.
A research group led by Professors Christoph Dehio and Daniel Pinschewer studied the response of the immune system to Bartonella infection in a mouse model.
Bartonella are bacteria that are transmitted from blood-sucking insects to mammals, including humans. After entering red blood cells, they cause various symptoms, including trench fever and Carrion's disease.
Carrion's disease can cause fever, jaundice, enlarged lymph nodes, skin rashes, and ulcerative lesions.
Basel experts have discovered antibodies that stop the infection process only by binding to the bacteria.
"Such neutralizing antibodies have already been described mainly in the context of viral infections," said Lena Siewert from the Department of Biomedicine at the University of Basel and lead author of the study.
"Until now, we didn't know that neutralizing antibodies could also control the bacterial infection process."
Experts have managed to artificially produce these antibodies and show how they attack the bacteria.
Siewert explained: "The antibody binds to a specific protein, a so-called autotransporter. These are found on the surface of bacterial cells and are vital for the bacteria."
Antibodies prevent pathogens from attaching to and invading intestinal cells. This mechanism stops the infection.
Blood-sucking insects no longer ingest pathogens with their blood meal. They also cannot pass them on to a new host.
Siewert pointed out that the antibodies proved effective when injected before but also during a Bartonella infection.
She said: "In both cases, the antibodies were able to exert their full effect. Prophylactic administration completely prevented an infection, while therapeutic administration eliminated the bacteria present."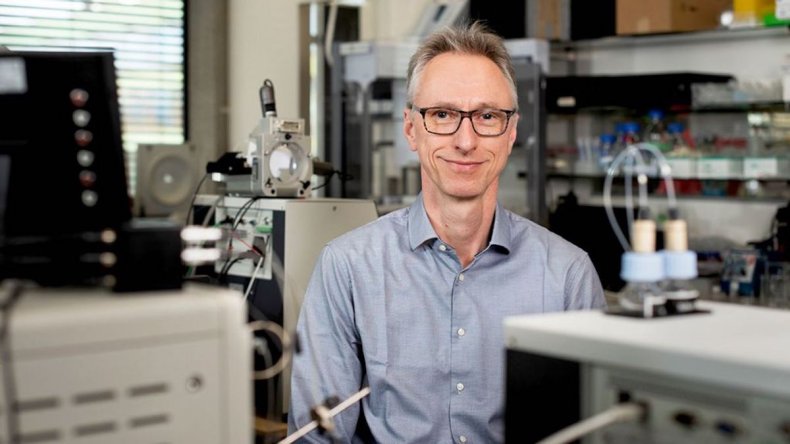 Asked by Zenger News about the study's focus on trench fever and Carrion's disease, Siewert explained, "Bartonella bacteria target specific hosts.
"Trench fever and Carrion's disease are among the most common types of human infectious diseases for which the Bartonella bacterium is responsible.
"The so-called cat scratch disease is another disease that should not be ignored.
"However, we are particularly concerned about Carrion's disease. It is a crucial factor in the Andes of Peru where it has caused deaths."
Siewert pointed out that his research group considers the Peruvian variant of Carrion disease a "neglected disease" due to relatively little international media attention.
She told Zenger News: "What is also worrying about Carrion's disease in South America is that the habitat for the transmitter lice has recently increased.
"Climate change is the reason for this development."
Siewert clarified that developing a vaccine based on the study result should be ruled out at this time because binding site mutations render the antibodies ineffective.
Dehio said his team will now focus on finding out how bacteria manage to be so variable.
Regarding the chances of creating a vaccine in the foreseeable future, Dehio said: "If we find an antibody against the non-variable part of the autotransporter, an effective vaccination would be quite conceivable."
The University of Basel is one of Switzerland's leading scientific institutions. Founded in 1460, it is the oldest university in the country.
Its Biozentrum, where the study was conducted, specializes in basic molecular and biomedical research on cell growth and development, infection biology and neurobiology.
The University of Basel currently has more than 13,000 students and 380 professors. Around 1 in 3 students comes from abroad.
The institution reached the 103rd position in this year's Times Higher Education World University Rankings.
This story was provided to Newsweek by Zenger News.